McKinney TX Sprinkler Repair & Installation

If your sprinkler system doesn't work like it should, or like it needs to, we have good news. The fastest, most affordable, and most dependable irrigation contractors anywhere in Texas are located right in your back yard. Our dedicated McKinney sprinkler repair & installation team has been serving Collin county and the northern DFW area for over a decade, and this is just the beginning for us.

Call today to schedule a service, or to speak with our phone operator about your specific needs.

---
What's So Great About Our Sprinkler Repair Team?
We use the best parts in the industry, from trusted manufacturers like Rain Bird and Hunter.
Irrigation is our #1 focus, so you won't find a more experienced team to work with your unique irrigation needs.
Our team comes fully prepared for a variety of jobs, including head, valve, timer, and pipe repair, so we won't waste your time or ours to hunt for parts.
We offer senior discounts, free estimates on new installations, and a lot more!
In addition to irrigation repair and system design, we also cover drip irrigation, drainage systems, landscape lighting, sod installation, and other services. Call today for details.
We offer a full one year parts and labor warranty.

We Come Fully Prepared for Every Irrigation Service Job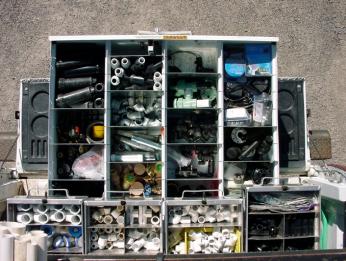 One of the benefits of experience is that we come to the vast majority of our repair jobs with all the necessary parts to get the job done right, the first time. All of our service vehicles are fully stocked with replacement valves, pipes, connections, heads, wiring, timers, and even environmental sensors.
While the other sprinkler repair providers in McKinney are driving between your home and the hardware store, we're finishing up the job. That saves time for both of us and costs us less, which allows us to pass the savings on to you.

---
We Go Beyond Sprinkler Repair!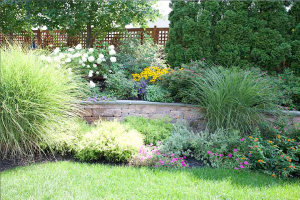 While sprinkler repair in McKinney is our bread and butter, our team does so much more that it's not even funny. Whether you're looking for someone to help with sprinkler system design & installation, LED lighting, drainage, sod & soil installation, or water conservation retrofits, you're in the right place. And unlike some of our competitors, we don't offer a service unless we're fully equipped, experienced, and prepared to do it right.

Our dedicated team is always up to date with municipal & state water restrictions, industry developments, and using technology to provide superior customer service. Thanks to smart equipment from manufacturers like Hunter and Orbit, our team has been able to consistently save families water and money while keeping their lawns looking awesome.

We're Customer Friendly

Have questions? Our McKinney TX sprinkler repair team is happy to answer them in plain English. We'll always have at least one technician on site who excels at customer service, so that they can help you understand what's going on with your system, your options, what we recommend, and why. We also provide accurate up-front estimates for all work, so you'll never be bushwhacked by an enormous bill.
We're the Right McKinney Sprinkler Repair Team for You!

If you want the kind of dedication you'd get from a mom and pop shop with the experience of an established service champion, you're in the right place. Our jobs range from simple outdoor lighting additions to full scale commercial sprinkler system installs, and there's no way we could fit all of our services on our website. If you have any questions about whether or not we cover your specific needs, just call and ask!